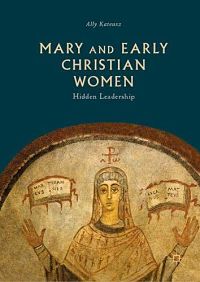 JOIN AS A MEMBER by donating monthly, and as a Thank You we will send you a free copy of Dr Ally Kateusz, Mary and Early Christian Women: Hidden Leadership (Palgrave MacMillan, 2019).
ABOUT US
We are a network of scholars and volunteers who fight for gender equality in the Christian Churches and other religions.
Donations from taxpayers in the USA, UK, Netherlands, are tax deductible:
UK: Registered Charity Number 1053251;
Netherlands: KvK no. 41056067;
USA: Registered 501(c)3 non-profit, EIN: 26-3430065.
SIGN UP FOR NEWSLETTER
CONTACT US - VOLUNTEER
DONATE - JOIN AS A MEMBER